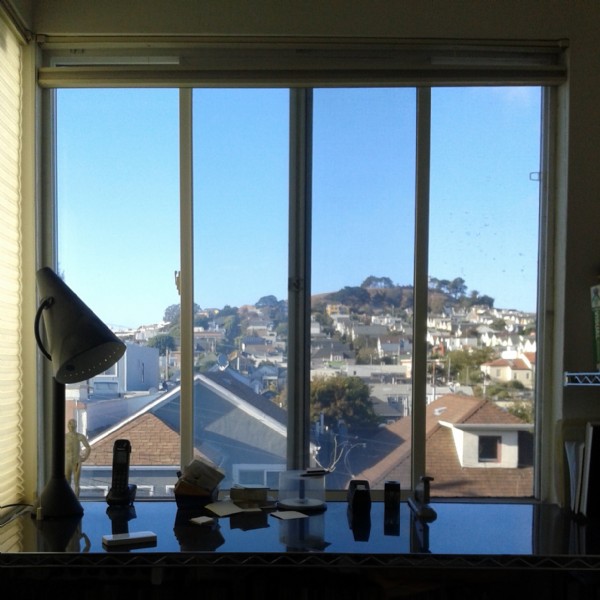 Kyle and I took a trip to San Fransisco in September. My aunt and uncle live in Bernal Heights, who I had not see in 15 years. I am definitely going to have to visit them more often.
The first thing we did when we got off the plane – my aunt took us out to lunch and to Twin Peaks. From there on we did not stop. For nine days it was just GOGOGO to see any and everything we wanted to with no idea when we'd be able to come back again. Maybe someday I can get a residency or extended stay somewhere to actually be able to see a place more than once and not be rushing around.

The first full day we got our rental car. My aunt and uncle told us to go to Point Reyes. We went to a few different places. It took all day to get around and we didn't have cell phone coverage except when Kyle was at the lighthouse. The sights were just so big and so vast – INCREDIBLE. Of course we stop and spend time often – we're photographers!!!! This was our first clue how this trip was going to go. We stopped at the Point Reyes Boat, I took one of my favorite photos there, the lighthouse, a beach, then McClures Beach, saw elk.
The next day we went to NAPA. Mostly to go to the HESS Collection. WOWWW. We didn't have any wine. We didn't have a phone in the mountains to figure out where to go or how to get there. Worth it.
The next day we went to Yosemite. One of the first places we stopped was tunnel view. Now when I see picture of this park most of the time I say TUNNEL VIEW.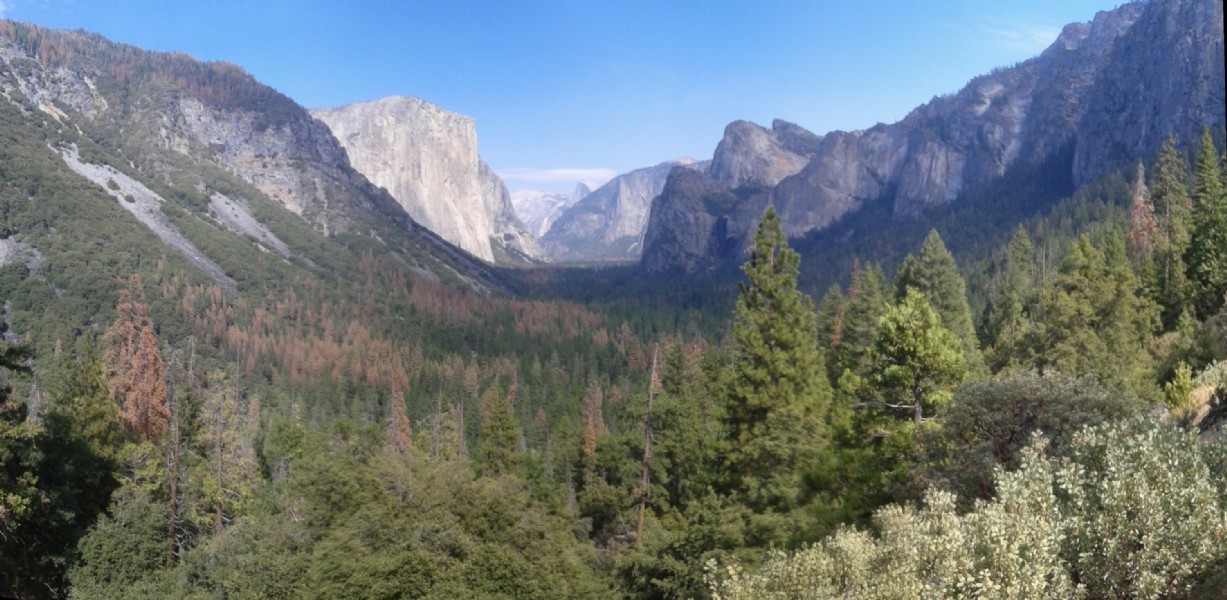 We had to meet our AirBNB host. This took some time – located in the mountains off dirt and rock roads off 'Buck Meadows' and there's no cell phone coverage. She said hurry up and get to Sentinel Dome!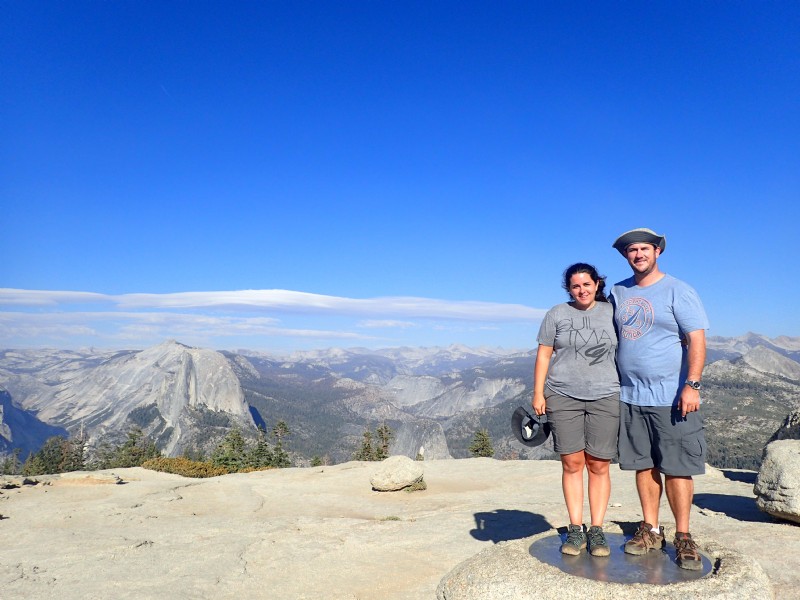 Sentinel Dome was CRAZY!!!! California really made me think – about how big the world is. Even though it is said more and more how small it is. There is so much out there, so much out there to enjoy.
The photo above is the view from Sentinel Dome. This is just a crappy cell phone pano. I have the real thing with the good camera in a safe place.
Then we thought it was a good idea to hike from there to Glacier Point. That was stupid. It was too late. The point wasn't even that spectacular. There was one spot on the hike that was cool and it was sunset so it was pink. I have that pano too. On the hike back it got dark and Kyle had to turn his light on. We thought we were lost a few times. Freaky. Should've stayed on the Dome for sunset.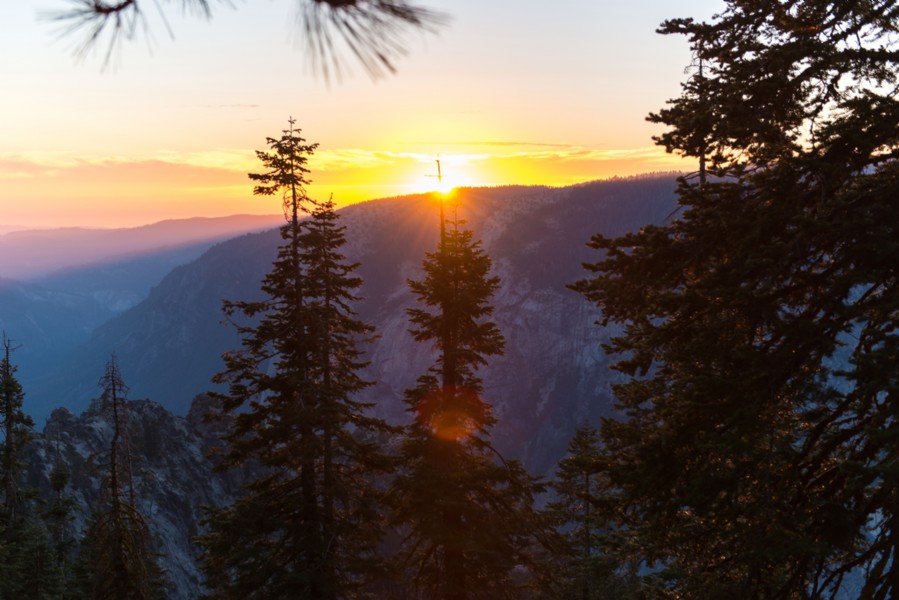 Ok the next day we drove through the touristy valley part and went alllllllllllllllllllll the way to the high grounds. Worth it! OMG WORTH IT. We stopped many places. Our first hike hike was May Lake. Just wow. I wanted to swim but I think it was even colder than Deep Creek in the Smokeys. So beautiful. There's a camping resort at the lake.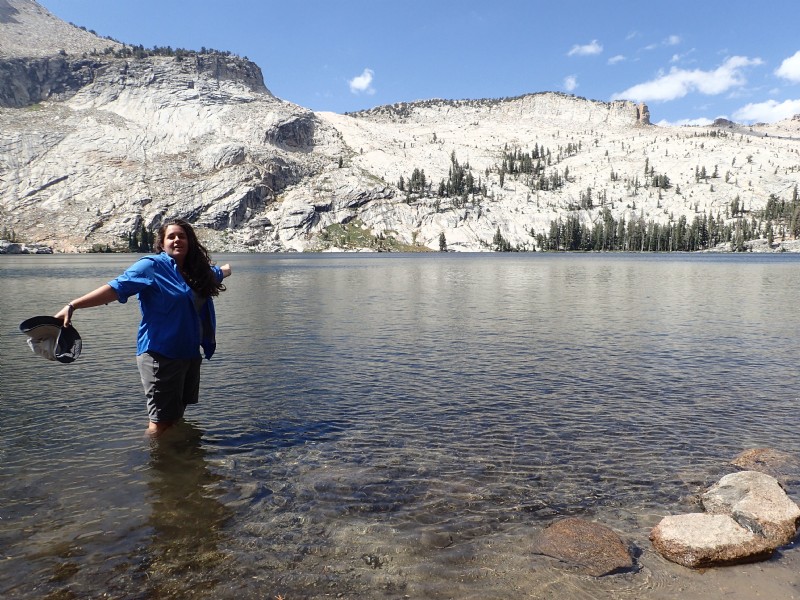 Then we just kept going down the road – our ears always popping. Olmstead Point was one of my fav pictures. Lembert Dome was fun. We went far enough that there was a mail, store, restaurant and deli type business. I have such good memories of this trip. Unforgettable. We agreed we would buy mountain beer Hop Stoopid that had +8% alcohol in it and go drink it for sunset on a dome at Olmstead Point. Great plan!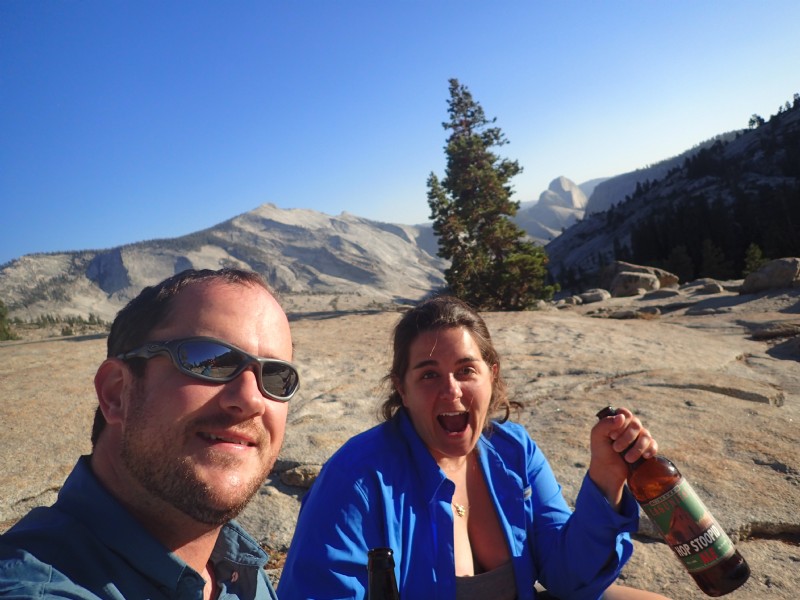 Then we took the LOOOOOOOOOOONG ride home through Buck Meadows. Cooked dinner on the grill at the cabin. The next day Kyle wanted to leave early to try to see Big Sur on the way home. Even though people told us it was on fire, we forgot to check it once we got cell phone coverage again. We got most of the way there we realized we messed up. Can't take pretty pictures or enjoy ourselves in a forest fire! Oh well, we took the PCH home. Stopped at Sharks Fin Cove. Then a tide pool area.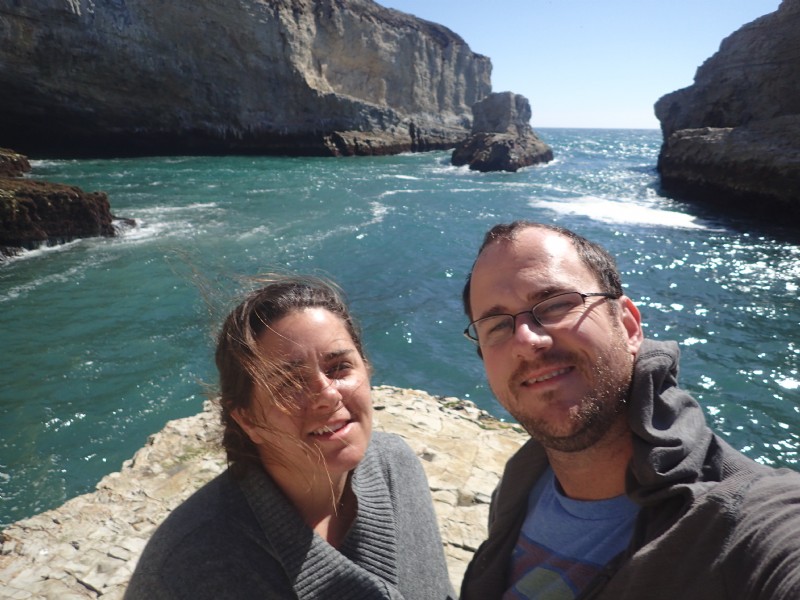 We did so much on our trip. We had our cameras the whole time. The next day we went to PIER 24 PHOTOGRAPHY COLLECTION. This is a private collection you have to get an appointment for on their website. You must do this. We wanted pizza and the pier was cool but it didn't have pizza. I said 'KYLE ASK A COP!'. Cop said Golden Boy. It was super. Clam pizza!
Then I had had had to spend some macro time at the Dahlia Garden. I have wanted to photograph dahlias for a few years now and cannot get them in Florida.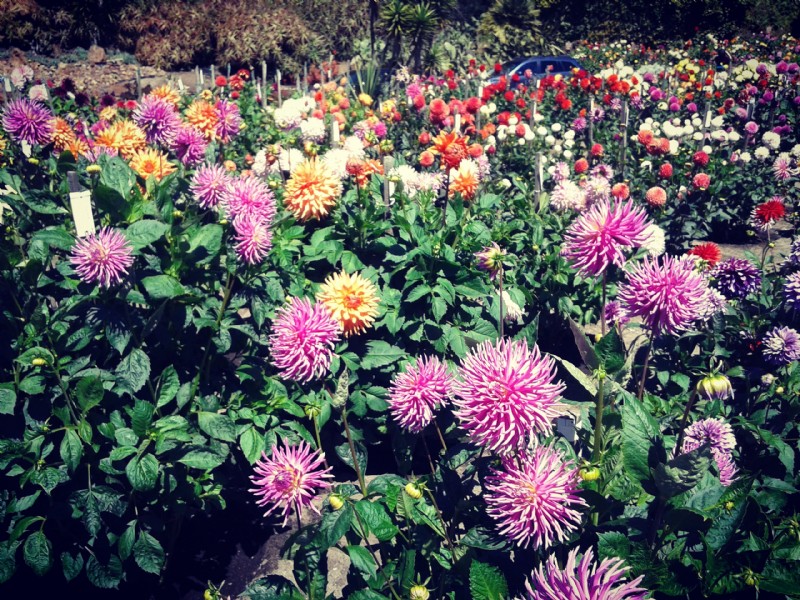 The conservatory itself wasn't that good. Didn't need to spend money on that one. O well. Besides doing family things, we went to the fort and twin peaks a few more times. And China Town. The last thing we did was night photography at twin peaks.